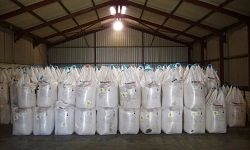 Warehousing and Distribution
With over 30,000 sq.ft of warehousing space, adaptable racking and multiple capacities of forklift truck, we can offer keen rates on both the storage and distribution of many packaging types in all types of delivery trailers.
Hard Stand Area available for product material not affected by the weather.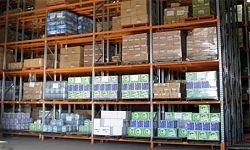 Direct to line Material Management
Macroom Haulage has a long association with delivering direct to line materials for line feed applications, including the delivery of pre ordered "kit packs" of goods required from bill of material listings.
All inventory movements are recorded and customer access to live stock levels means you can control both cash flow and space requirements while minimising your "on-site" materials.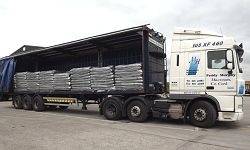 Please call with your service requirements, we will be happy to offer a control package to suit you.