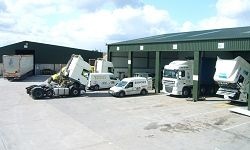 Fleet Maintenance
The fleet vehicles of Macroom Haulage are maintained in-house, including the majority of contract maintenance work that Daf Truck Services provide.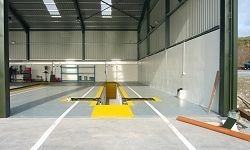 Computerised scheduling and monitoring of faults ensures that the downtime of any pieces of equipment is minimised. Skilled personnel and facilities, including a five pit garage and brake test lane, contribute to compliance with strict controls in place with regard to Standard of Maintenance.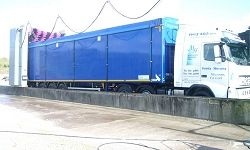 Truck Wash
On-site truck-wash allows us to maintain all vehicles and trailers to a high standard of cleanliness. Trailer wash records are maintained for animal feedstuff trailers.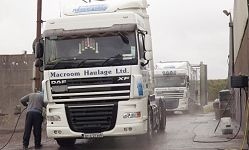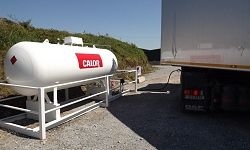 LPG Fuel
With an eye to future sustainability Macroom Haulage in conjunction with Calor are investigating LPG fuel as an alternative to diesel. Converted vehicles are under analysis at present.